Video Surveillance
Security Camera Installation in Northern New Jersey & Select Counties in New York
Capture What Happens In and Around Your Home or Business
Here at Trilogy Security Consulting, we understand that your residential or commercial property is your most precious investment. We work with the latest video surveillance and security camera technology to keep your home or business safe, even when you can't be there. Our security experts can install and/or upgrade your video surveillance system so that you can get 24/7 reassurance that your property and loved ones are out of harm's way, no matter where you are in the world. Whether you're looking for IP-based or analogue video surveillance technology, our technicians can provide you with the exact security cameras and network you need to identify and deter threats before they become a problem.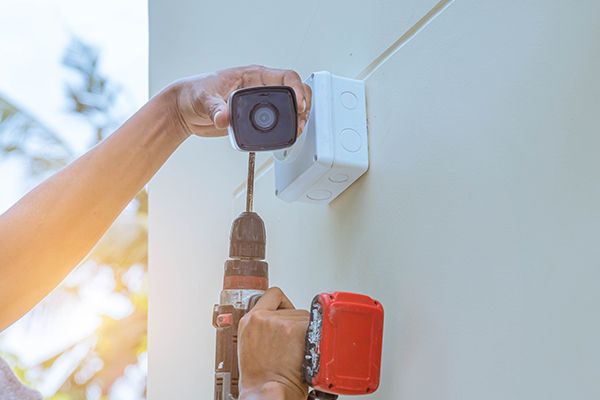 Why Install Home Security Cameras?
Deter criminals
Monitor kids and the elderly
Check in on pets
Protect your loved ones
Protect your valuables
Aid the police and your neighbors
Save money on insurance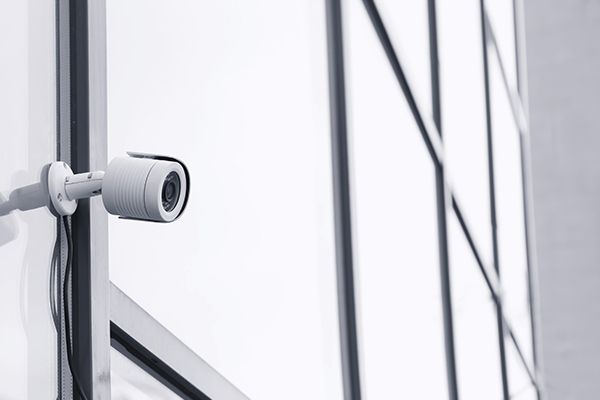 Why Install Business Security Cameras?
Improve employee productivity

Prevent employee theft and shrinkage

Deter shoplifters and vandals

Help customers feel safe

Provide evidence in instances of crime

Resolve disputes more quickly

Protect yourself from legal action IP-Based Surveillance Systems CCTV Surveillance Systems Wireless Security Cameras Motion Detector Cameras
What Is a Video Surveillance System?
A video surveillance system is a system of one or more cameras on a network that send captured video and audio to a certain place. They are either live monitored and/or transmitted to a central location for recording and storage. There are two basic types of video surveillance cameras available: analogue (CCTV) and digital. The signal from an analogue, or CCTV, camera can be recorded to a tape recorder, converted to a digital signal, and stored on a computer.
Alternatively, digital security cameras are much more user-friendly, which is why we generally recommend them here at Trilogy Security Consulting. Digital video surveillance cameras use a digital signal to transmit images and audio so that the need to convert them is eliminated. This makes it much easier to store the information on a computer. Additionally, digital security cameras have a higher resolution than CCTV cameras. Some digital security cameras go up to 11 megapixels, making it possible to read license plates! Even with the best analogue camera on the market, this would never be possible.
About IP-Based Video Surveillance Systems
IP cameras are a type of digital video camera that receives and sends images via an Internet Protocol network. IP-based surveillance systems are becoming an increasingly popular option among homeowners and business owners as a way to monitor their property remotely, reliably, and in high resolution.
Many IP security cameras send a live video stream to a companion app on the home or business owner's smartphone. The cameras themselves are generally connected to the Internet via WiFi, broadband, or an Ethernet cable.
Many IP security cameras offer features such as a wide angle lens, low-light or night vision, and motion detection. When an event occurs (such as a motion detection), the user can receive an alarm and notification via an app. Video clips can be stored locally or in the cloud.
Security Camera Installation in NY and Northern NJ
Our family-owned security and locksmithing company is committed to helping homes and businesses across Northern New Jersey and select Counties of New York keep their properties out of harm's way. We work with the latest security and surveillance technology, including IP-based surveillance systems, smart locks, video doorbells, and more so that you can rest assured that your property is safe, no matter where you are in the world. Contact us today to get started with any of our residential or commercial security services. We look forward to providing you with the peace of mind that you deserve.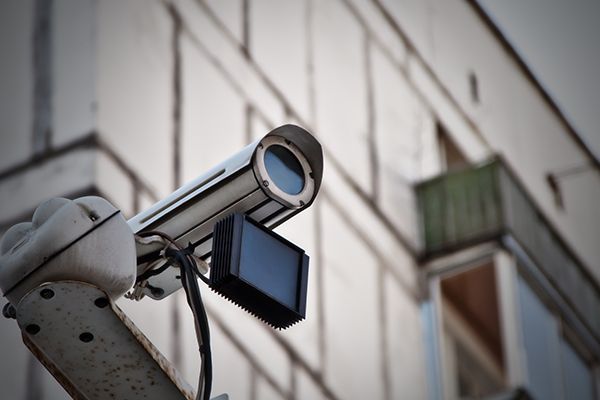 Areas We Serve
Rockland

Westchester

Staten Island

Bergen County

Passaic County

Sussex County

Warren County

Union County

Hudson County

Morris County

Essex County