Locksmith
Residential & Commercial Locksmith in Northern New Jersey & Select Counties in New York
Protect Your New Jersey or New York Home or Business
Trilogy Security Consulting has been providing premier locksmith services to Northern New Jersey and select counties in New York for more than a decade. Over the years, we have developed a reputation for excellence due to our expert lock and door installations and services and long-lasting results. Whether you're looking to implement the latest smart lock technology or need to service an older mortise lock, our experienced locksmiths are here to help.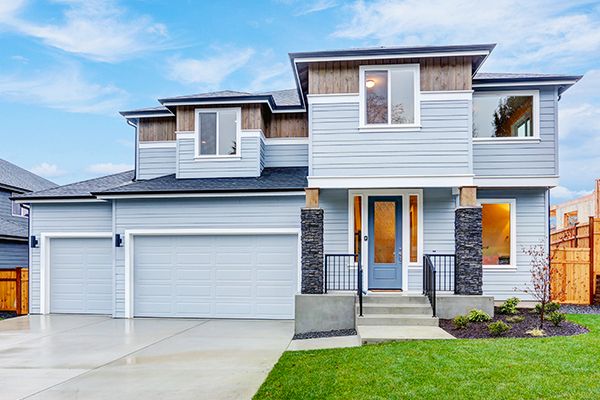 Areas We Serve
Rockland County

Westchester County

Staten Island

Bergen County

Passaic County

Sussex County

Warren County

Union County

Hudson County

Morris County

Essex County

Rekeying

Replacement

Mortise Locks

Smart Locks
Lock/Knob/Lever Rekeying
At Trilogy Security Consulting, one of our specialities is rekeying locks, knobs, or levers by replacing the old lock pins with new lock pins. Most people choose to rekey their locks either to eliminate compromised keys or because they wish to create a master-key system, in which all the locks in a home or business share a common key. Rekeying may also be needed when worn pins become too short to reach the shear-line.
Why Hire a Professional Locksmith for Rekeying? Because infinite variations of pin sets and sizes are available, a master locksmith is necessary to adequately rekey your property's locks, knobs, and/or levers. While using standard pin kits may seem like an easy fix, deviating slightly from manufacturer depths is essential for ensuring optimum accuracy and security. In addition, dropping master-wafers, top pins, and springs is a common misstep for DIY locksmiths, as well as incorrectly matching each cut and pin with its specific chamber. Avoid creating more costly damage than you had to begin with by hiring the professional locksmiths at Trilogy Security Consulting.
Lock/Knob/Lever Replacement
Our locksmiths also have years of experience in lock, knob, and lever installation and replacement. There are many reasons to replace a lock. Some of the most common are lost or stolen keys, home break-ins, terminated employees, new roommates, a new home, or rusty and old lock. Many of our clients also use our installation and replacement services to upgrade their current locks; this is a cost-effective way to improve your home's security, inside and out. We offer the latest technology in terms of locks and hardware to ensure that you get effective, long-lasting results.
Why Hire a Professional Locksmith for Lock Replacement? Attempting to install or replace a lock, knob, or lever on your own can lead to a broken door, glass, or even a broken lock. When you hire Trilogy Security Consulting for your lock replacement in Greater New York or Northern New Jersey, you can rest assured that you are getting the knowledge, experience, quality, and value of services you need to actually improve your security — not further compromise it.
Mortise Lock Servicing
Mortise locks are locks that require a pocket (i.e. mortise) to be cut into the edge of the door into which the lock is to be fitted. They are an older style of lock and can often be found in older buildings constructed before the advent of cylindrical locks. Lately, however, mortise locks have experienced a resurgence in popularity in commercial and residential constructions.
Why Hire a Professional Locksmith for Mortise Lock Servicing? Servicing a mortise lock can prove difficult as many different parts are involved. It is very common for lock bodies to explode and spring-loaded parts to fly during disassembly, making DIY servicing impossible. In addition, some mortise locks require specialized tools in order to disassemble and reassemble. Hiring a professional locksmith to service your mortise lock can save you time and money from having to research and buy specific parts and tools off the Internet.
Smart Locks
Smart locks are a cutting-edge form of home and business automation that use Wi-Fi or bluetooth technology to allow you to protect and monitor your property from virtually anywhere. Some of the most common smart lock features include:
The ability to lock and unlock your doors with the tap of a button, voice command, and/or fingerprint recognition. This includes remote access, so that you can let a guest in while you're at work.

The ability to keep track of who has entered and exited your house in real time. This is particularly useful for parents who want to make sure that their kids have come home safely from school.

Integration with other smart home devices. For instance, you can set your smart lights and smart thermostat to turn on when the door is unlocked. You can also sync your smart lock with your video doorbell and any security cameras (like the type we install here at Trilogy Security Consulting!) so that you can view or record who accesses, or attempts to access, your home.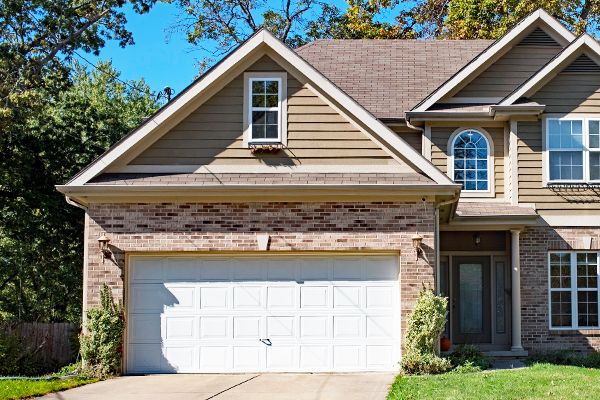 Our Other Locksmithing Services
We offer a number of additional locksmithing services including:
Garage Door Services
Penetration/Security Testing and Audits
Life Safety Fire Door Inspections
Fire Exit Device Service
Video Doorbell Service/Installation
Hire Our Northern New Jersey and Greater New York Locksmiths Today!
Whether you're looking to fix a security emergency or simply want to upgrade the locks on your home, Trilogy Security Consulting can help. Our team has more than a decade's worth of experience in locksmithing services, including rekeying, lock installation and replacement, mortise lock servicing, smart locks, garage door services, and more. Contact us today to get started!